Making a Report
Using the Reports feature, users can generate a detailed report for a pre-defined location, radius around an address, or custom region. All reports use the latest data available on PolicyMap.
Selecting the Reports feature will display the tool over the map. Choose a report then define the area. The correspondence map will zoom to your pre-defined location, address for radius, or display your selected custom region.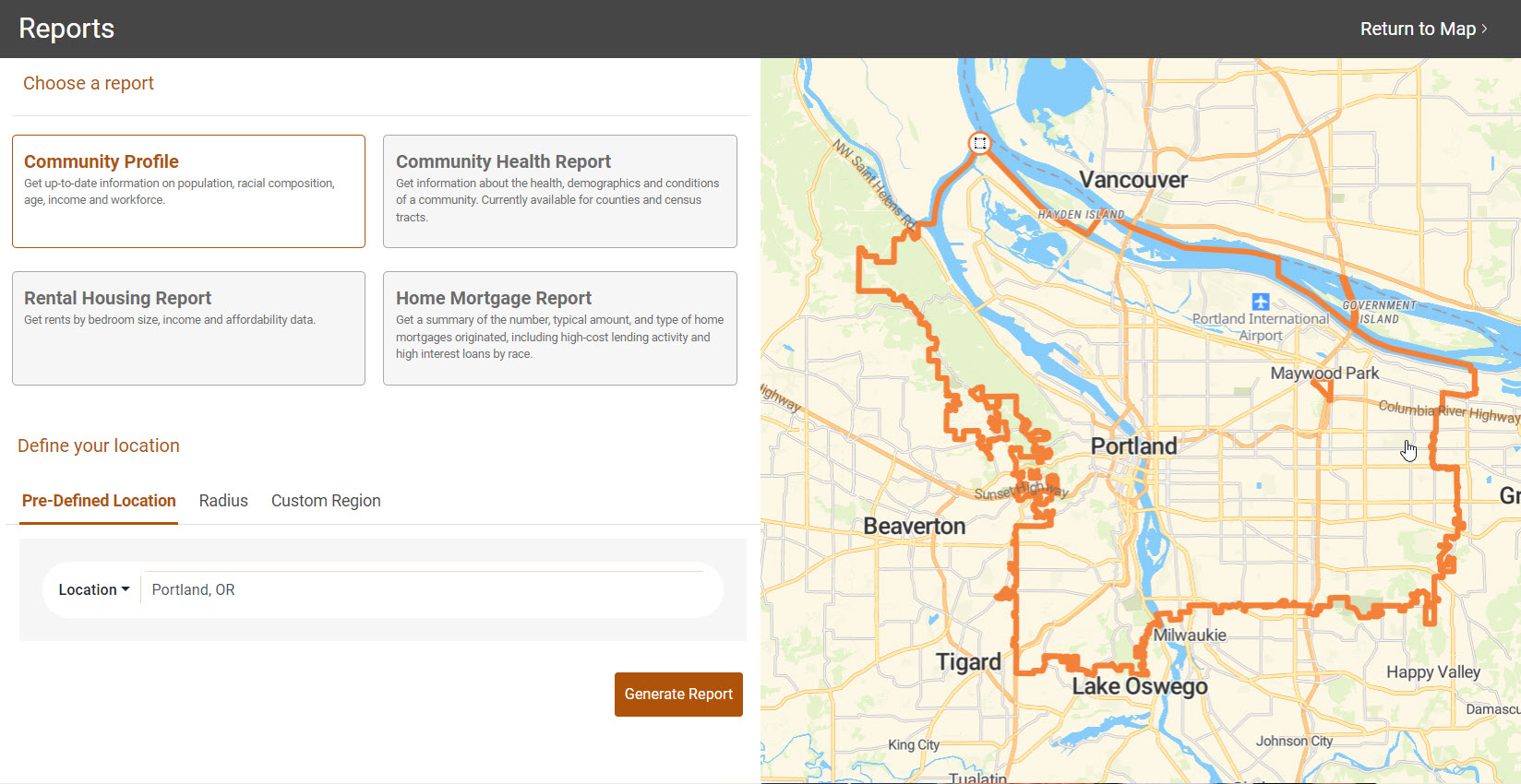 ---
First, choose the type of report you wish to generate. Each report was created with the idea that the data in a report will better describe the area you selected. Here are descriptions of each report:

---
Second choose the area to aggregate data for the report:
Pre-defined locations are geographies in the system (i.e. cities, counties, zip codes, etc.),
Radius allows users enter an address or latitude/longitude and define the radius size,
Custom Region displays any previously created custom regions in the user account.

---
---