Data Download Sidebar
The Data Download Sidebar allows users to quickly download CSV formatted files for all public datasets directly from the map.
Step 1 Use the location bar to search for the containment area you are downloading. Use the drop-down menu for more unique boundaries. Once the location is found, select the in the info bubble to open the Sidebar.
The download icon will not appear for an address, users must search for a location.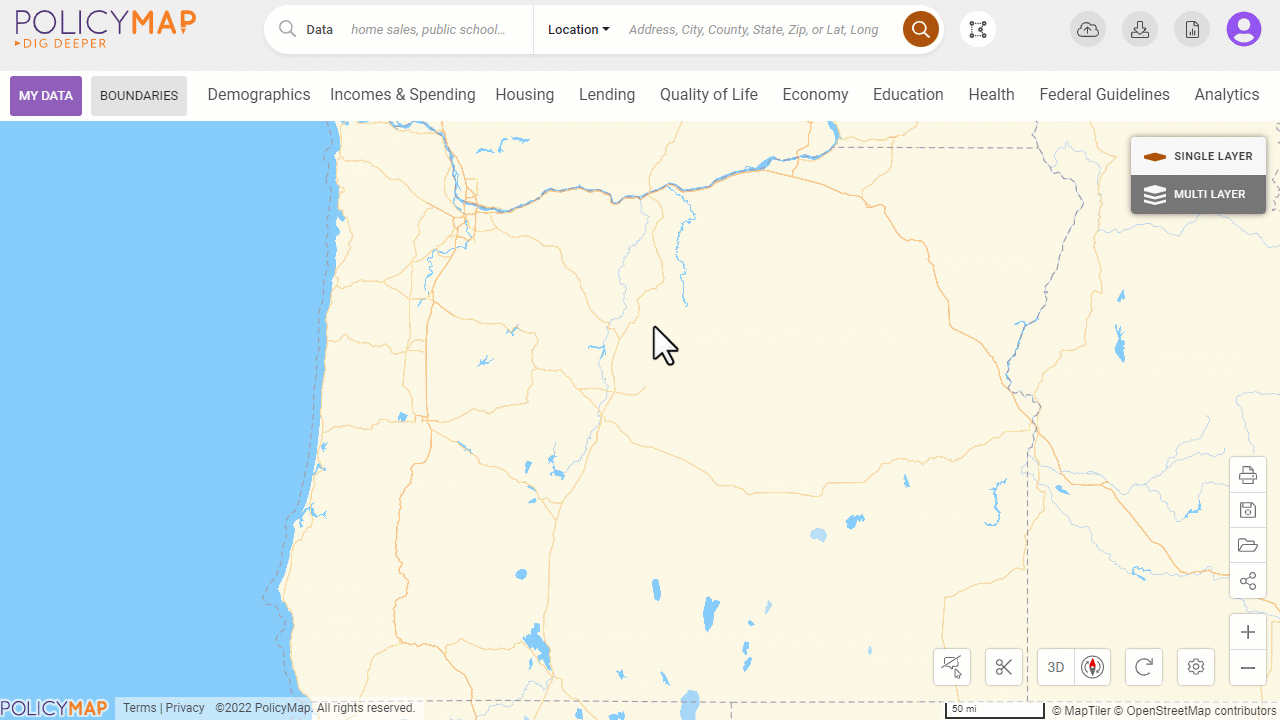 Step 2 Add data onto the map. Use data search to find data by keyword(s) or select from the data menu. Use the legends for Points and Layers to customize the data downloaded.

For Layer data, users can change the year, variable, and Shade By (geography). Users can also filter the range displayed and download just the selected range.

For Points data, users can the filters to select specific data within the point dataset.
Step 3 Choose how the file will be download, either sent to your email or downloaded via an alert in the browser. Download files will appear in your Recent Downloads and Export menu in the upper right corner, and will remain there for four (4) days or until your session is cleared.
If you have any questions or want to lean more, visit our training calendar and attend a free session or contact us at any time.
---
---