Search for a location
Use the Location Bar to center the map on a specific address or location. You can search for locations by an address or geography type (e.g. zip code, city, county, or state). Users can also search for more specialized geographies like census tracts, congressional districts, school districts, or metro areas.

If searching by an address, use a combination of street address and zip code or a combination of street address, city, and state (and zip code if available).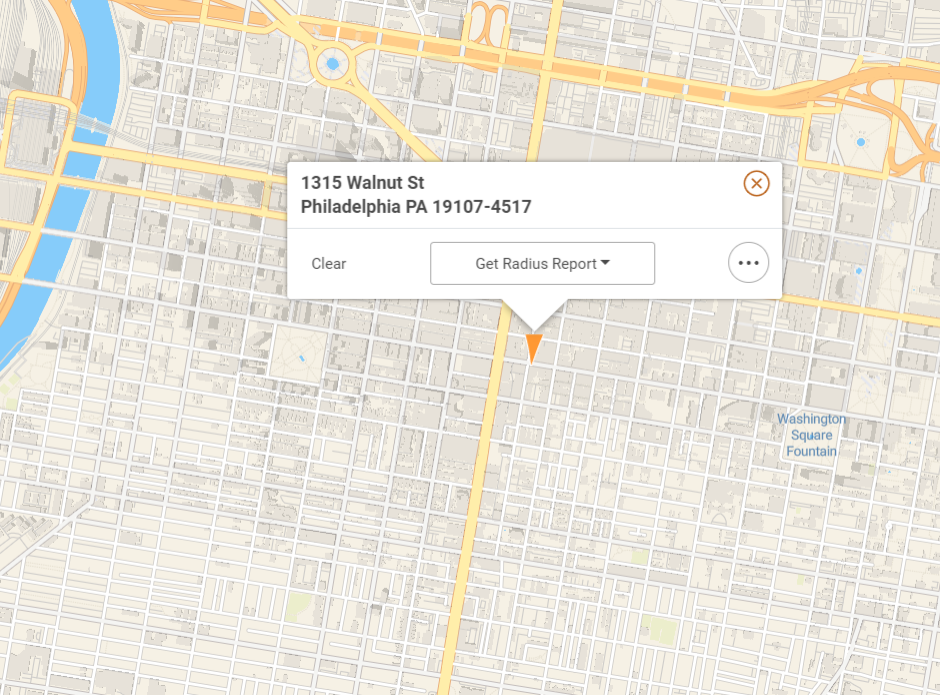 Users will occasionally receive a "location not found" message, which can be the result of a variety of reasons. Here are some tips for locating your addresses:
An address must have a street number.
Apt, Units, Number, or anything normally in the second line of an address should not be included in your search.
Ranges of address with hyphens (e.g. 123-127 Main Street) will not be found. Users need to search for one address from the range.
Some hyphenated addresses, such as those in Queens, NY (e.g. 65-30 Kissena Blvd) must be entered without the hyphen (e.g. 6530 Kissena Blvd).
If a highway has a secondary name, try the secondary name. For example, Highway 99 in Winston, OR, is also named Dillard Highway.
Cross streets cannot be used to identify an address.
---
To search for an area, like a city or zip code, users can type the name into the Location Search bar. They will see a list of suggested locations appear in the drop-down menu. Suggested locations will appear after the third letter is entered, and will display what geography type it is and in what year it was defined by the U.S. Census Bureau.
Specialized Geographies - You can search for certain specialized geographies in PolicyMap by selecting the category in the drop down menu.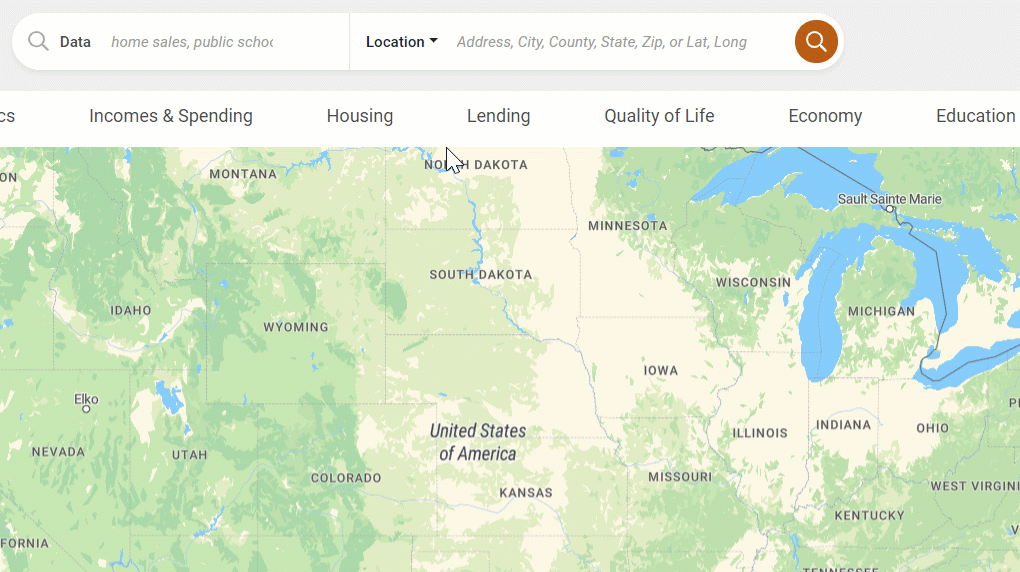 The geography types include the following:
Census Tracts and Block Groups - Users with a FIPS (Federal Information Processing Standard) code for a census tract or block group can enter the ID in the respective tabs and the map will locate and highlight the boundary for that geography. Census tract codes always have 11 digits, and block groups always have 12. Between 2000 and 2010, the US Census updated a large number of census tract and block group boundaries, so on PolicyMap users can select boundaries for either vintage.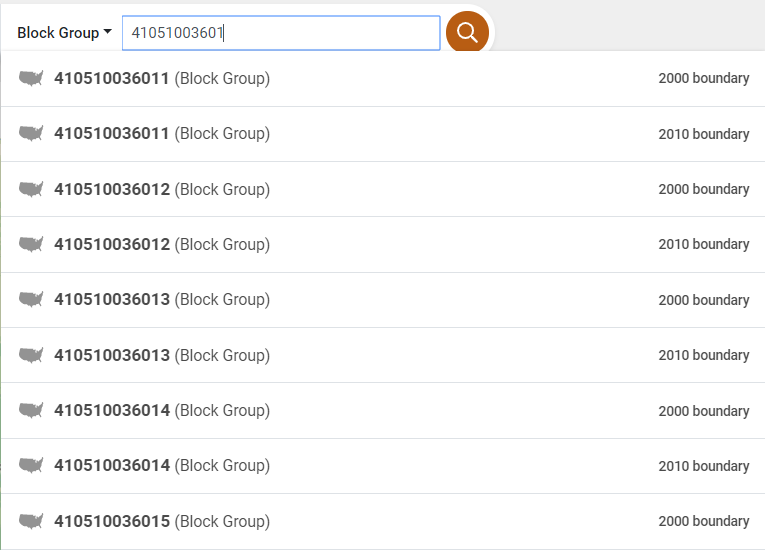 Congressional District - PolicyMap has loaded the latest congressional districts for all states. Representatives' names and party affiliations are kept up to date.
School District - School districts can be found by selecting the state and entering the name of the school district.
State Legislative Districts - PolicyMap has also loaded the legislative districts for all states. When searching for state house and senate districts, select "Upper House" to search for the state senate districts and "Lower House" for state house districts.
Metro Area - Users can find a list of Core-Based Statistical Areas (CBAs), which consist of Metropolitan Statistical Areas (MSAs) and Micropolitan Statistical Areas. Metropolitan Statistical Areas contain over 50,000 people and Micropolitan Statistical Areas contain 10,000-49,999 people.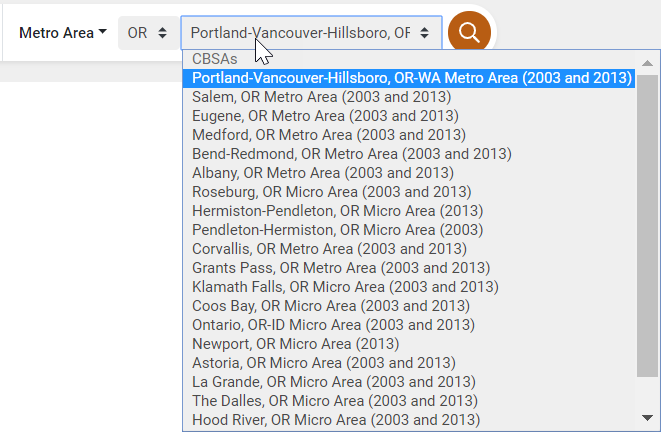 ---
---