My Saved Work
My Saved Work stores all your saved maps, multi-maps, uploaded and shared datasets, and custom regions in one location. My Saved Work allow users to organize saved items by folders within each feature or by projects which can combine saved work from all features.
Reopening a saved item will automatically open with the most recent updated dataset.
Please note, if a data layer(s) originally saved is no longer available then the data layer will updated to the most current year available. Customizations to your data layer(s) are reset as well.
The My Saved Work modal will appear on top of any page you are on.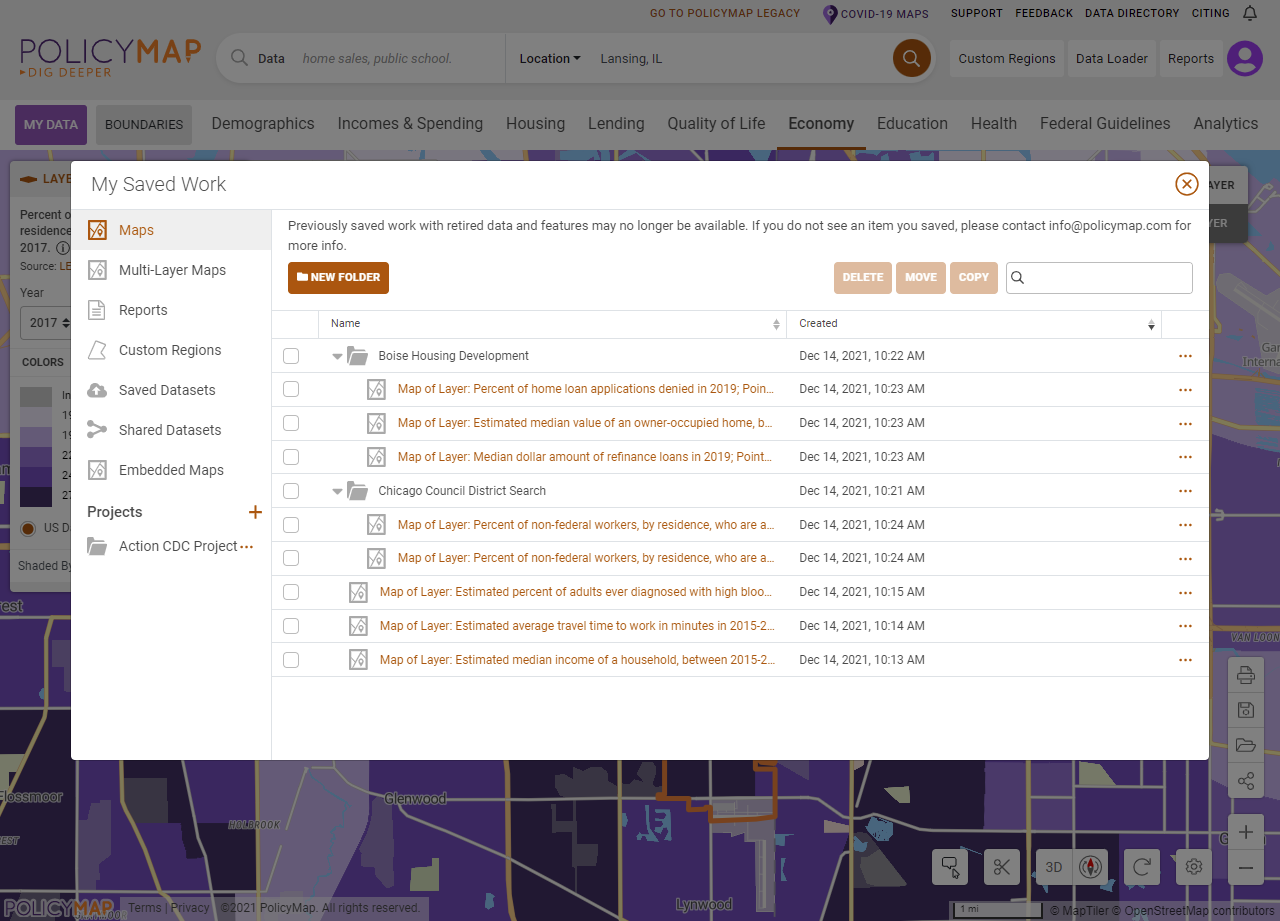 Select a section on the left menu to display a list of saved work. Once opened, you will have action buttons on top and the ability to search for saved work within the section.

The New Folder button will create a folder within the feature. Searching will search within the section selected. After selecting a saved item(s) form the checkboxes on the left, the options to Delete, Copy, and Move are activated.


Users can select the folder or project from the section and confirm the action to move or copy. Users can also simply drag and drop selected item(s) into a folder or project.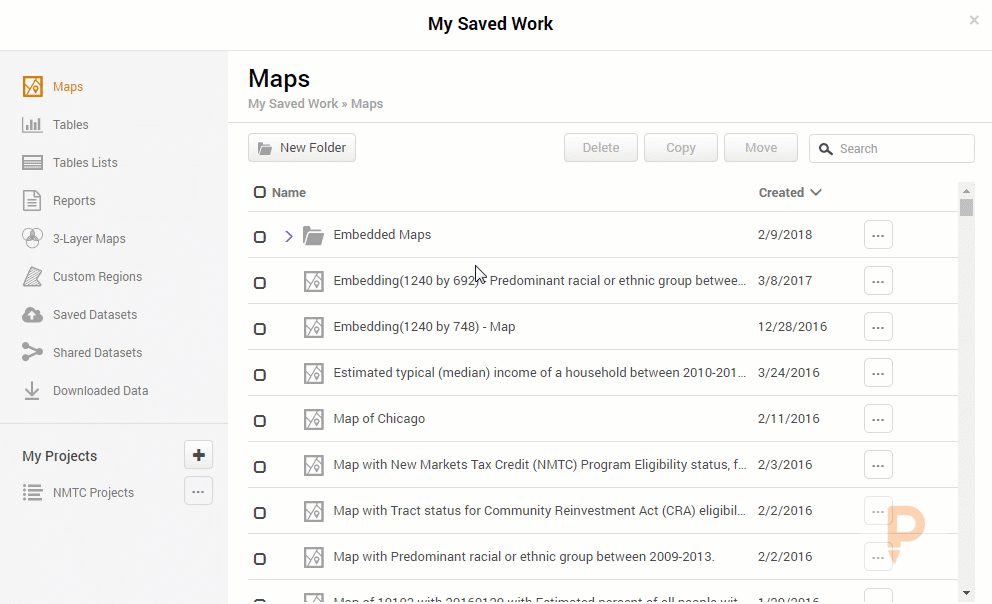 Each section has its own icon to identify the type of saved item it is. This is helpful in your project folders, which can store items saved from any section in My Saved Work. Please note, selected items can only be copied or moved within each section or to a project. For example, users cannot move a saved map to a tables folder.
My Projects on the bottom left allows users to create a folder which can hold saved items from all features on PolicyMap. Put your saved maps, tables, reports, custom regions, and even uploaded datasets into a project.
If you have any questions or want to lean more, visit our training calendar and attend a free session or contact us at any time.
---
---