Legacy Reports
Reports generate a detailed report for a pre-defined location, radius around an address, or custom region. Users can generate as many reports for as many locations needed without additional costs. All reports use the latest data available in PolicyMap.
First, choose the type of report you wish to generate. Each report was created with the idea that the data in a report will better describe the area you selected. Here are descriptions of each report:
Once you have selected a report, you can choose what area the report will generate for. There are many ways to select an area:
Pre-Defined Locations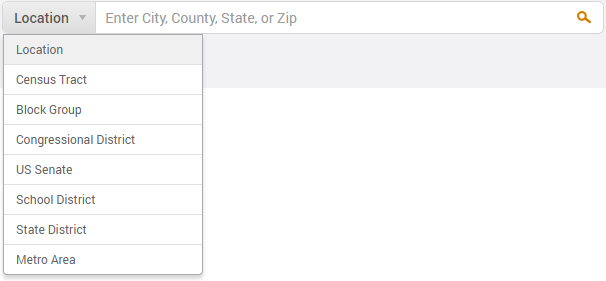 Radius

On the Preview Report Area page, users can change the radius or address. When you are ready, click "Generate Report".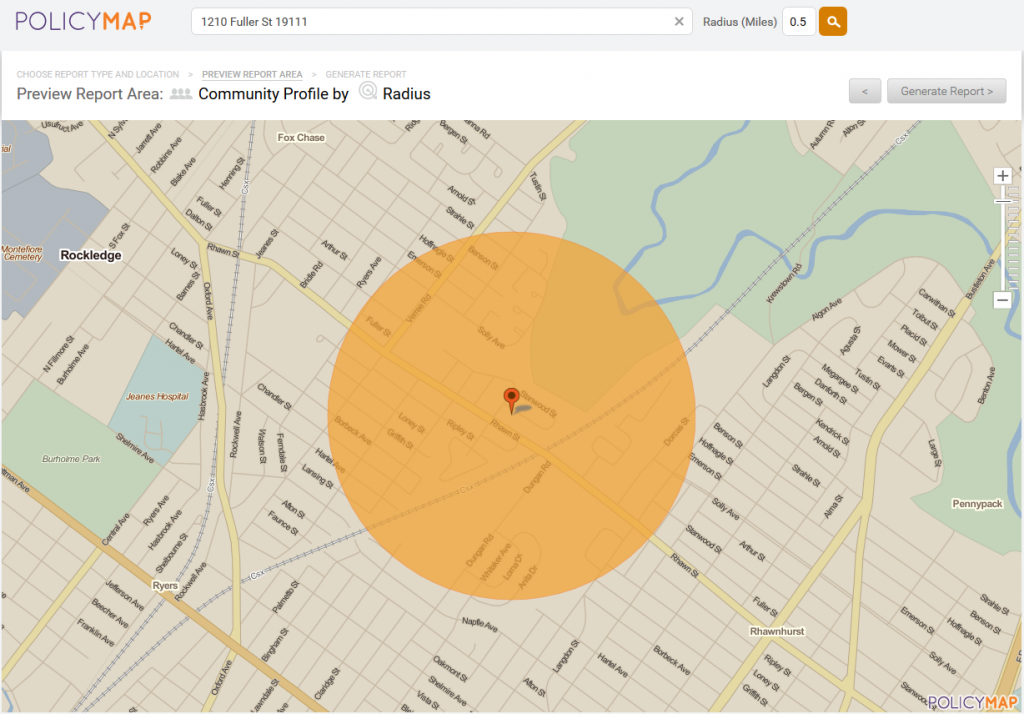 Custom Region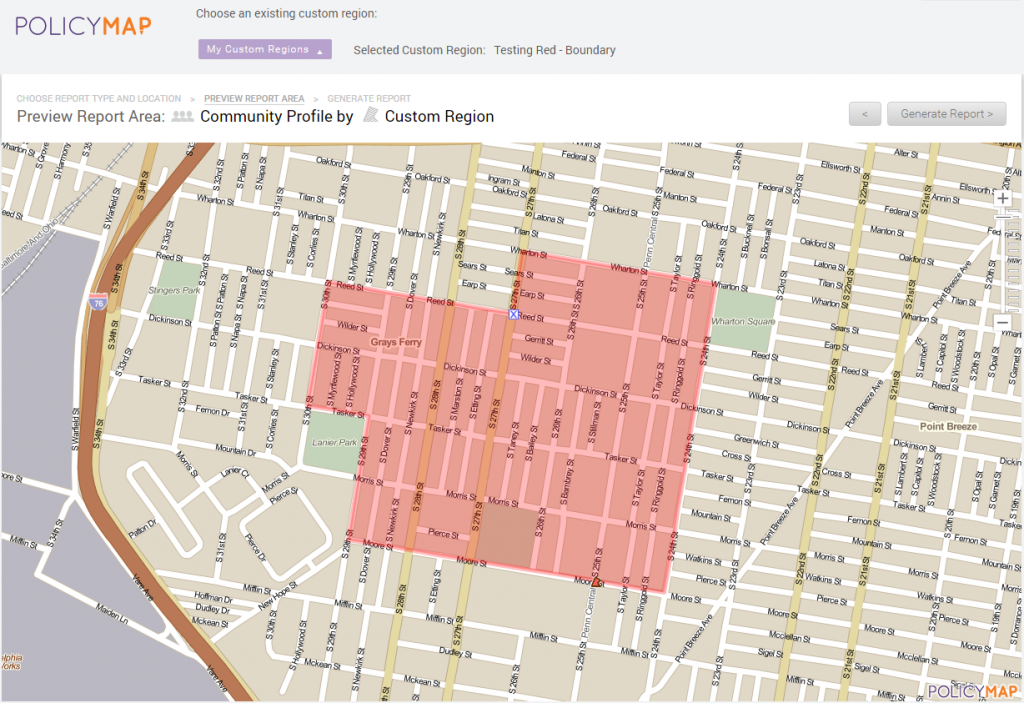 Polygon Region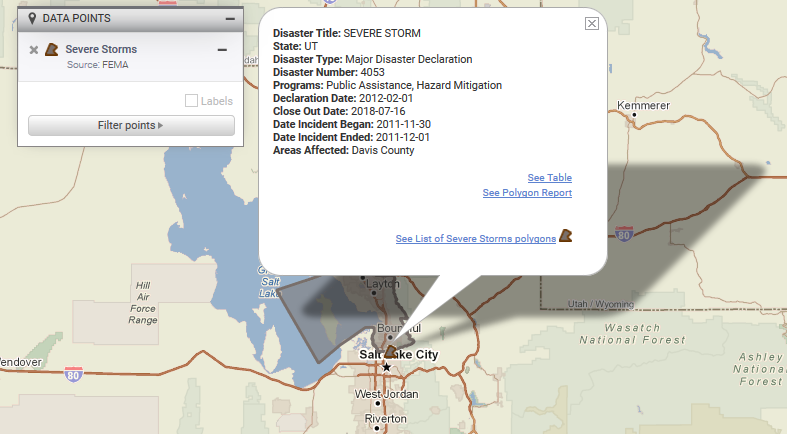 When printing a report, any sections you do not want to display can be collapsed and the PDF printout will not display the data. The header for each section will still be visible.
Be sure to check the links for each feature in the tutorial for more information. If you have any questions or want to learn more, visit our training calendar and attend a free session or contact us at any time.
---
---